January 12, 2019
Posted by:

SAM

Category:

Uncategorized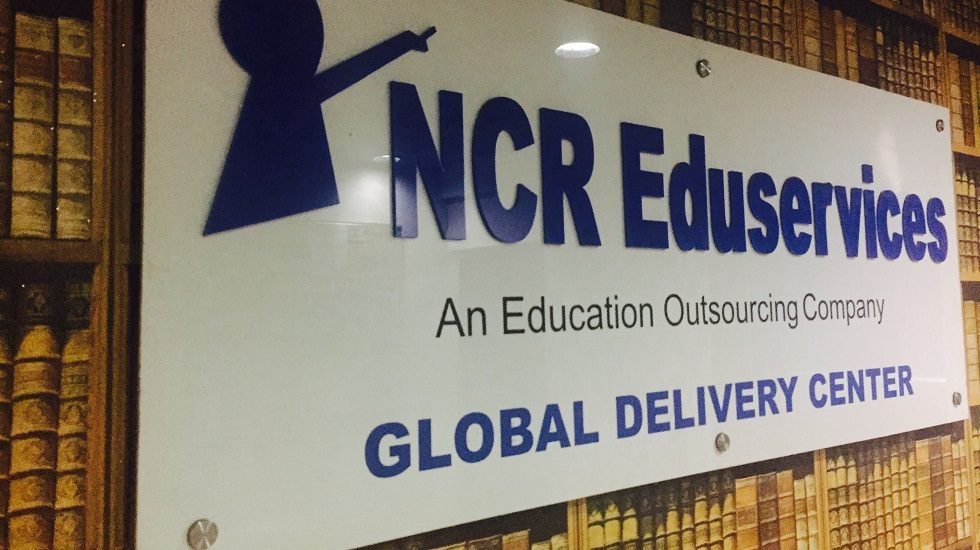 The online learning trend is setting a new wave of change in the way we have been learning and perceiving education. With eLearning to MOOCs and all things getting better; the new buzz word is Online Tutoring.
The lack of good teachers and the demand for the same is one big reason for this trend to take off so well. Almost 69 million teachers are needed around the world by 2030 if international pledges on education are to be kept, warns UNESCO.
In a recent interview, Amit Gupta who is the Co-founder and CEO at NCR Eduservices, an Education Outsourcing Company supporting 300+ organizations in India, Nepal, Japan, US, UK, UAE, Australia, Ukraine, Singapore and Saudi Arabia also highlighted that "Online tutoring businesses lack good teachers, trainers and subject experts to meet the demand of their learners i.e. millions in different parts of the world. The challenge of demand for quality tutors exceeding supply is huge for online tutoring businesses."
Looking at the number of learners we can clearly see that there is a big gap between the demand of quality trainers and teachers and the supply of the same. This can be bridged by online tutoring business where students can get teachers to fulfill their learning needs anytime, anywhere. And this whole situation opens the opportunities for a lot of tutors to make good use of their skills and get out there, Time Place No Bar.
There's no denying the fact that the scope of online tutoring is huge but it is essential that one understands the challenges and opportunities involved to get the best of both things. For online tutors and tutoring businesses to utilize technology in the best way and get best returns on their online services, the following pointers are a must.
Based on our discussion with Mr. Amit we are sharing these insights to help you understand the major challenges facing online tutoring businesses along with tips on how to address those challenges.
CHALLENGE #1 Getting Best Subject Teachers
Experts from some of the world's best-performing education systems emphasize the importance of teachers having mastery of their subject. They say "Good teaching depends on good subject knowledge and excellent pedagogical skills. You can't do it without being in possession of both." But finding the right tutor/teacher for a particular subject who is ready to work round the clock is a HUGE TASK. So, reaching out to companies who have an existing base or network of teachers who can meet your need is always a great starting point.
CHALLENGE #2 Going Global & Reaching Out to Your Audiences
The private online tutoring is now going global with countries like India, China and Africa, where student prefer online tutoring offered by other nation's tutors like India, Europe or America who can provide these students with unrivaled knowledge on different subjects. This becomes possible through round the clock tutoring services to students based all over the world. But it is not at all easy to support learners from different parts of the world which is why online tutoring businesses look for companies to whom they can outsource this disk.
Also, online planet is the largest planet in the universe and it's impossible to get connected to directly to people who are actually looking out for the services you are offering. Say you're skilled in mathematics and are looking for learners who are in need to get the right coaching for the same. In such a case it becomes difficult for you to get the students online who are just looking for a tutor who offers coaching on the subject. In such a case it'd be great if you register with online tutoring services who are connecting tutors with students. There are many online learning platforms that are into live teaching sessions and are on constant lookout for the teachers who are willing to teach students. This not only brings you closer to your audience but in some cases gives you a platform to make good use of your skills on a global level.
CHALLENGE #3 Quality Content Development
This is another challenge that is faced by online tutors and tutoring businesses catering to multiple subjects or grades. Content creation for multiple students with different needs can be very difficult. So, it's best to find services where you get question banks, story boards and other related content for the multiple needs of the students. In such a case it becomes easier for tutor to focus on the learning as content creation can be really time taking and once it's been taken care of, tutor can give all to what matters the most.
CHALLENGE #4 Assessment & Training  
Question Bank, Content Validation, Education Content proof reading & Quality analysis for content takes a lot of human hours and efforts, and you cannot do everything in-house.
Also going online requires you to have some basic and core skills of handling the complete thing online. Though you must have prepared your teachers and tutors in terms of ways to communicate with their learners digitally but there can be times when the basics is just not enough. So, it's always best to get on board with platforms that offer training to teachers/tutors. This way you can teach students and focus on the technology simultaneously.
CHALLENGE #5 Lack of Commitment
Online tutoring and homework help companies struggle due to lack of commitment from teachers who work as freelancers. Sometimes these teachers don't turn-up at the last moment or they give an excuse of internet problem/other tech issues which lead to a bad name and embarrassing situation for these online tutoring companies in front of both – parent and the learner. We found that companies like NCR Eduservices employ full time teachers with a proper backup plan, helps Online Tutoring Companies with solution to no turn-up situations or technical issues and capable to commit 24×7 delivery along with 100% uptime guarantee.
In case of individual tutors, the potential of technology is not well known to most so once you go online you can aim higher as it expands your horizon. If you can teach globally with a particular platform you can score better opportunities with education institutes and companies who are maybe looking for someone just like you.
What according to you can be the ideal ways to overcome the challenges in running online tutoring businesses?
This article was published in edtechreview.in dated 22 December 2017