December 14, 2018
Posted by:

SAM

Category:

Uncategorized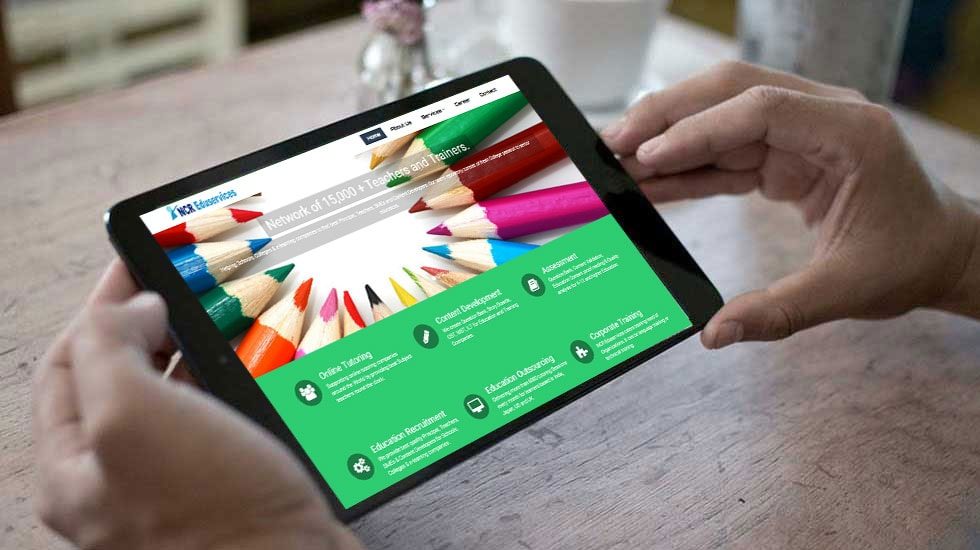 The demand for home tutors, private tutors and online learning has been rising continuously.
The main role of a tutor is to guide and support the learning process by helping learners to find and assess additional resources, guide interaction with peers and provide support to empower the learners.
Online tutoring definitely provides a lot of comfort and ease but that is just one side of the coin. There are various challenges and problems that are faced by online tutoring companies be it from the competitors having competent services or students whom you don't get to meet personally but have to teach them without having any effect on the study. In addition to have a good platform, companies need to handle the problems and challenges of the virtual classroom, some of which are described below.
Problems that Online Tutoring Companies face almost everyday.
Missing Personalization Personalization is missing nowadays with growing tutor aggregator platform. Every time a learner connects with a different tutor(depending upon the availability ) and there are barely few tutoring companies who monitor growth in academic level of their student.
Tutoring as a Profession: Tutoring is not a profession for people, which they would like to carry for lifetime, most of them join for short duration and then they take an exit.
Tutor recruitment:  Finding a good tutor is always a problem and then retaining them is a big challenge. Tutoring companies spent lot of time in hiring tutors, they train them and then all of sudden tutor change profession. Biggest problem is tutoring companies don't pay them through out an year so this becomes a challenge for tutors.
Infrastructure Issues: Most of the tutoring companies work with tutors who are based at home and sometime this leads to another problem. When tutors work from home sometime their computer crash, power goes off or they face problem in Internet connectivity, the moment anything goes wrong or haywire,session need to be cancelled or postponed which gives a bad name to tutoring companies and then reliability becomes an issue because of such incident.
Quality of Tutoring: Quality of tutoring is something that always needs to be dealt very properly. It's job of the tutoring companies to ensure correctapproach and right method is used for delivery.
Safeguarding: When learners are getting session with tutors safeguarding is also one of the important factor that needs to be considered.
Missing Shift or late login:  Sometime tutors miss their shift as they need to work in different time zone and then it become challenge for organizations to provide backup at odd hours.
Discipline:  Its very important for tutoring companies to monitor discipline in a session, real time session issue also need to addressed.
NCR EduServices was founded with a motive to overcome all these problems and have been able to set a benchmark in online tutoring industry. They are a team and network of highly experienced professionals from the field of education & training who have been working for 200+ Schools, Colleges, Online Tutoring, Content Development and e-learning companies in India, Nepal, Japan, US, UK, Malaysia and Philippines.
NCR EduServices brings you the opportunity to find tutors of your choice from a collection of huge database.  The company aims to be the most respectable education outsourcing company providing services for K-12 and B2B education clients globally.
To help educators, students, and all those companies dealing in educational services sector, NCR EduServices helps in resourcing for Schools, Colleges, Content Development Companies, Coaching Institutions, Publication Houses and online tutoring companies around the world. With a repository of more than 15,000 teachers. Organizations will get what they are looking for.
Their Global Delivery Center runs 24×7 to cater needs of different time zones around the world. Their rigorous recruitment process before hiring of tutors to ensure they get the best to provide you with the same. Their full time team includes the best talent from reputed colleges in India and that includes people from NITs, IIT-Bombay, IIT-Roorkee, and IIT-BHU etc.
NCR EduServices's core academic team comes from London and India which has got great experience in pedagogy, session evaluation, tutor training, curriculum design etc. they are currently delivering approximately 6000 sessions in a month. With an aim to provide best support services for Online Tutoring  & Content Companies around the world they are growing exponentially every year.
To Summarize, why outsource Online Tutoring to NCR EduServices:
Hassle free operations and smooth delivery.
Proper training is given by tutoring industry experts to conduct Online Tutoring.
All pains that are mentioned as missing personalization, recruitment, infra, shift management, tutoring quality; safeguarding and discipline are taken care by them. NCR Eduservices offers full time career opportunity to tutors and their strong operations and academic team lead to smooth delivery of each and every session.
Safeguarding is their first priority so all tutors go through rigorous background check.
All their tutors have an excellent communication skill as this is one of the basic criteria for recruitment.
Keep your operations running and focus on incrementing core business functions.
Online tutoring companies can avoid setting up HR, Admin, Operations, and Academic team as everything is taken care by team NCR.
Entire Infrastructural setup and management will be taken care by them.
Their portfolio includes some of the most reputed clients like Meritnation, Toppr, TIME, Lancers, GD Goenka, XSEED, Next Education, Eigooo and many more!
This article was published in edtechreview.in dated 21 November 2015